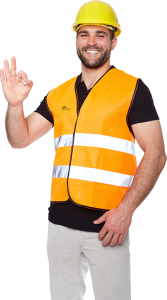 RENOVA WINDOW & DOOR DESIGNS – QUALITY WINDOWS & DOORS THAT WILL FIT YOUR HOME AND BUDGET
Whether you need to replace your existing windows and doors or you are building a new home – Renova Window & Door Designs can help you achieve the best look, the best quality and provide you with the leading workmanship in the window and door industry. Our products are 100% Canadian made, windows and doors that are engineered to meet the most sever weather conditions.
We can help you improve the look and energy efficiency of your home as long as we can get a chance to present our products to you. We have a large selection in window styles available to see in our state of the art showrooms located in Vaughn and Mississauga. From Casement, Awning, Single Slider, Double Slider, Hung designs to custom Bay and Bow styles. We can help you understand what makes a true energy efficient windows and doors. Our installation department reaches out anywhere in the Greater Toronto Area. We provide our services in: Toronto, Mississauga, Oakville, Burlington, Hamilton, Brampton, Aurora, Kitchener, Waterloo, Oshawa, Whitby, Pickering and more. Contact us today to book a free in-home consultation and let us advise you on the best choice for your home.
Choose Renova and receive industry's leading No Limitation Lifetime Transferable Warranty. All windows are CSA, Window Wise, S.A.W.D.A.C. and Energy Star Certified, and come with written, lifetime warranty certificate. Our knowledge of window and door installations is two generations old so we take great pride in our work and experience. With us you can rest assured that there is no middleman or salesman commissions involved, just honest and pressure free approach.
Over a decade of loyal customer support...
RENOVA Window & Door Designs Ltd. Provides top of the line installation services in combination with outstanding product quality and designs.
GET A FREE ESTIMATE
Choose any range of payment options...
RENOVA Window & Door Designs Ltd. Provides extensive variety of payment options including Enbridge Gas month to month billing plans...
CONSIDER FINANCING PLAN
WE WOULD LOVE TO HAVE YOU STOP BY...
Our product showrooms are located in Mississauga and in Vaughn. Contact us today to book a tour and visit our production facilities.
VISIT OUR SHOWROOM