The exterior door is the entrance to the theatre of your home. It should therefore mingle privacy and security with the elegance necessary for this important task, whatever your budget. With the unique collection of Renova doors, this is possible for years to come.
With Renova Window & Door Designs, your entrance can become be a unique standout piece, or blend seamlessly with the interior and exterior of your space. This is possible through a variety of design collections, from modern doors with clean lines, to stained glass inserts, to doors with interesting texures.
If you decide that stained glass is for you, Renova Window & Door Designs joins glass pieces in various colours with brass, zine or patina. If you are more interested in an attractive glass texture or line pattern, the Thermacrystal collection is the right choice.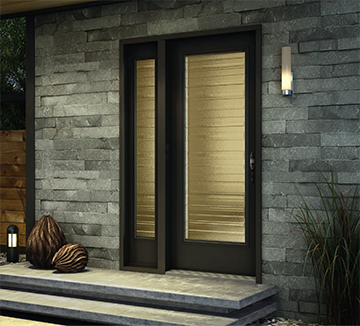 - Thank You for Choosing Renova Window & Door Designs -
Simply Click The Catalogs To Open The Full View then Press ESC to Exit
View Our Renova Designs Catalog
View Our Palma Collection Catalog
View Novatech Door Collection
View Trimlite Door Collection